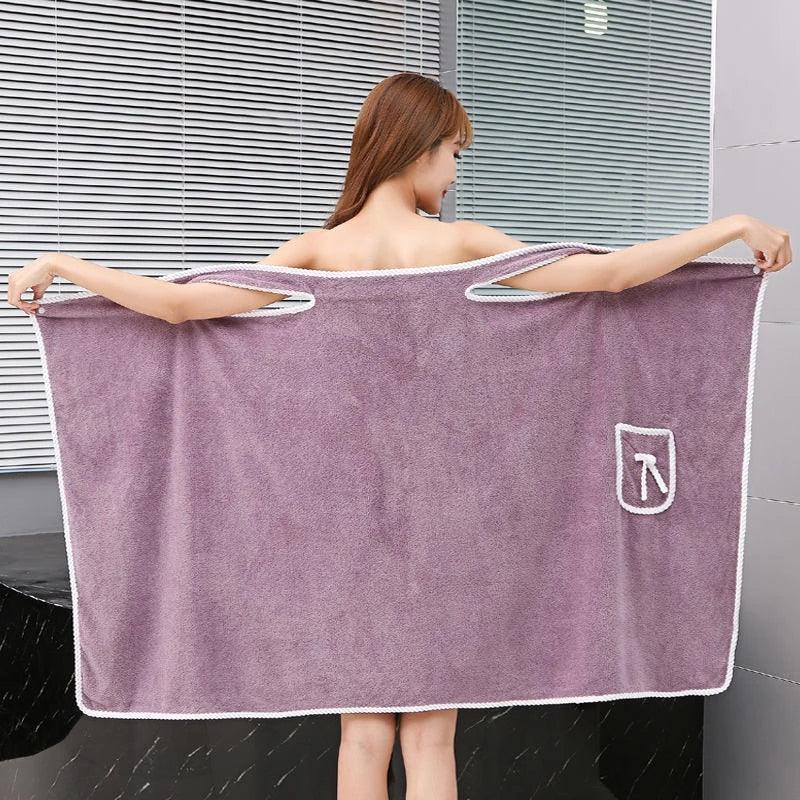 Wearable Quick Dry Bath Towel
Ever had a towel, tragically, fall off your body in public? I haven't but i can imagine how terrible that would feel! Well, you'll never have to worry about that again because Cloud Discoveries is all about NOT being embarrassed in public, so here's a towel that will never fall off...
These bathrobes are made of high-quality coral fleece. They are soft, strong water absorption and windproof, breathable and comfortable to wear. Made of thick long spa bathrobes and pajamas, they are suitable for all seasons especially autumn and winter.
Soft and thick coral fleece bath skirt. A great gift for your mother, girlfriend, wife or you! It's so soft and comfortable, you will never want to take it off. The length is below the knee, can keep the knee The warmth above.
This Soft Coral Fleece Bath Skirt is fashion, comfortable and easy to wear, like a towel shirt but more pretty.
You can order yours in the link below: