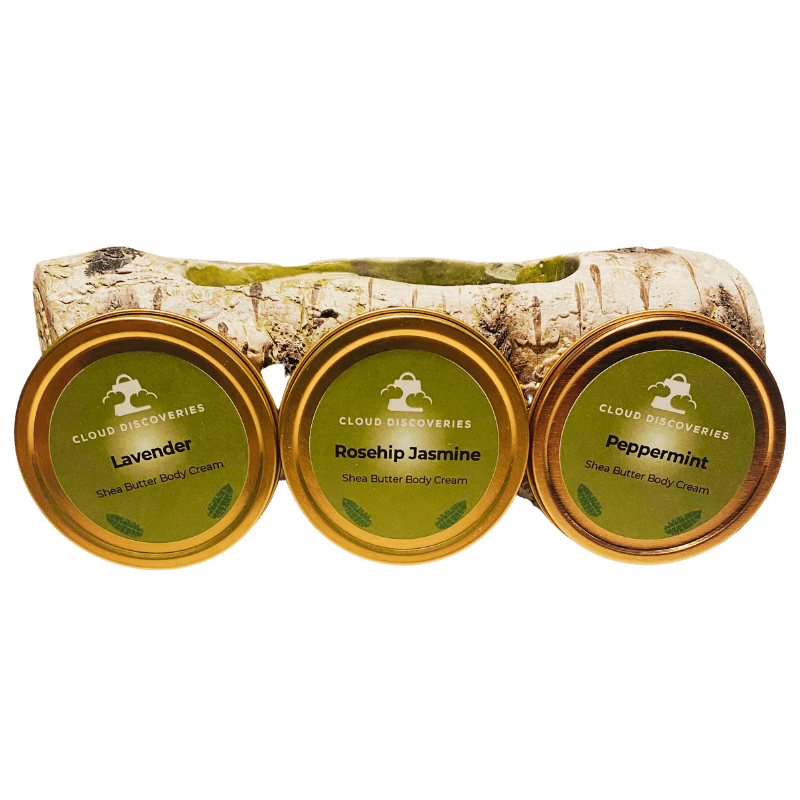 Shea Butter Body Cream
What does shea butter body cream do?
Shea butter has long been used for its moisturizing properties, but this cream is especially beneficial for dry skin. Containing several types of fatty acids, including linoleic and stearic acids, it can alleviate skin inflammation and protect the body from the environment's harsh elements.
 Is it OK to use shea butter everyday? 
Yes! Shea butter is made from a vegetable oil, so it's a safe, gentle, effective moisturizer for everyday use. We recommend applying shea butter when your skin is clean and free of debris, just like you would with any other skincare product. Use it as your daily moisturizing balm or on top of your night mask before bedtime for extra hydration.
Which is better shea butter or Vaseline ?
Shea butter is better for soothing and calming irritated skin. Vaseline does not have any anti-inflammatory properties.
Bottom Line:
Let the healing power of shea butter work for you. Our body cream is formulated to protect the skin and allow it to breathe, while also softening and hydrating as it soothes redness and irritation. It's the healthy choice for your skin and you can start right away by clicking the link below!
www.clouddiscoveries.com