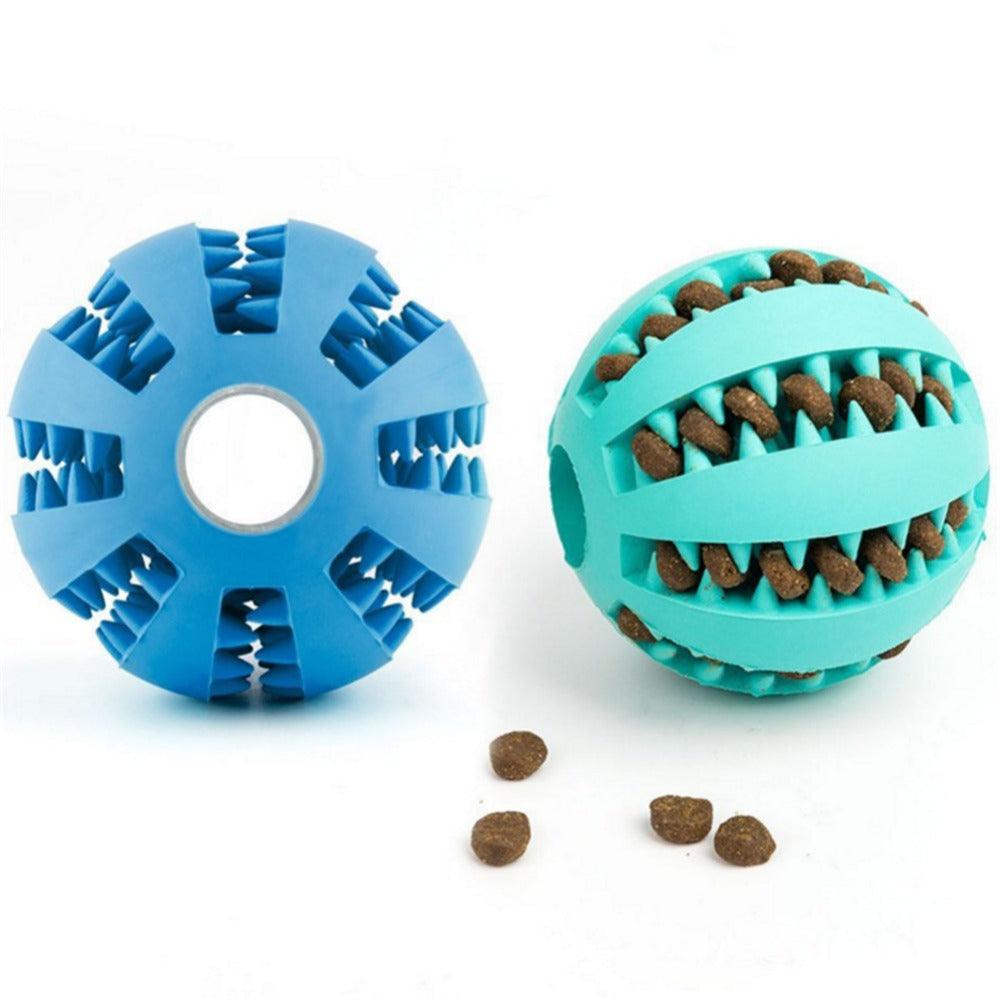 Rubber Ball Dog Chewing Toy
WHAT ARE THE BENEFITS OF CHEW TOYS FOR DOGS AND CATS?
1. Lowers Stress 
Anxiety in dogs and cats can be caused by many different things, including loud noises and new people or other pets in a home. A chew toy that relieves stress from your pet is a great way to help them calm down.
2. Saves Furniture
Pets will be pets. Unfortunately, there aren't many more upsetting things than coming home to find your sofa shredded to pieces by your mischievous pup or kitty. We all know that the only real remedy for destructive chewing is a chew toy. Dogs and cats need something soft to chew on when they don't have another outlet for their destructive impulses.
3. Promotes Oral Health
Instead of letting your pet chow down on your favorite pair of heels or the remote control, you can give him a chew toy to work on instead. These toys are designed to help promote oral health, helping to keep his teeth and gums clean while staving off bad breath. Your pet will be so happy he has a new thing to bite – and so will you!
Order your own rubber ball chewing toy in the link below: