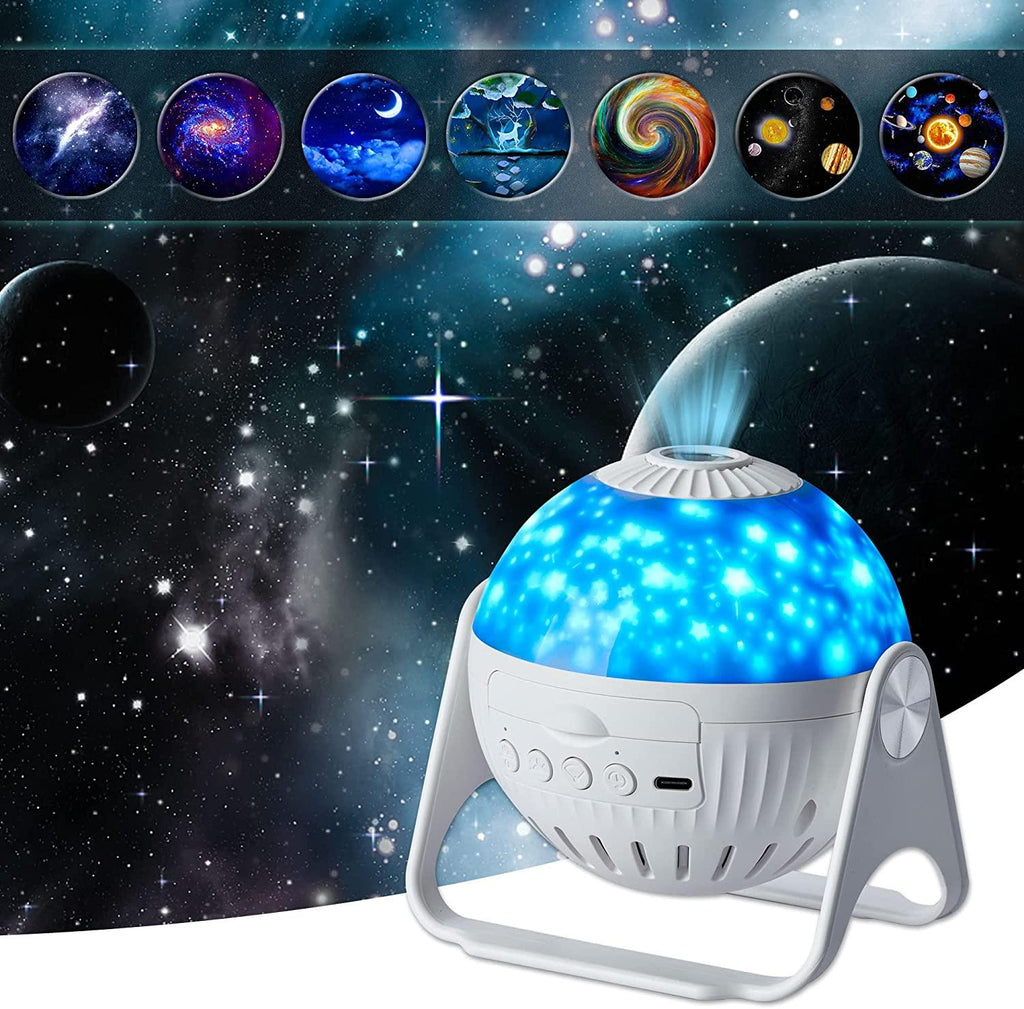 Planetarium Galaxy Night Light Projector
Cloud Discoveries proudly presents the Home Planetarium Night Light Projector! The Home Planetarium Night Light Projector is a wonderful nightlight for children and adults alike.
The 360° adjustable star sky projector has three modes: Movie Lights, Sides Star Lights, and Stars Rotation. This projector can be used anytime with just one button press which offers you thousands of stars in the dark night sky on your wall or ceiling .
The projector also features an easy-to-use remote control so that you can adjust brightness and control it from across the room or even from under the covers!
You can order yours in the link below!