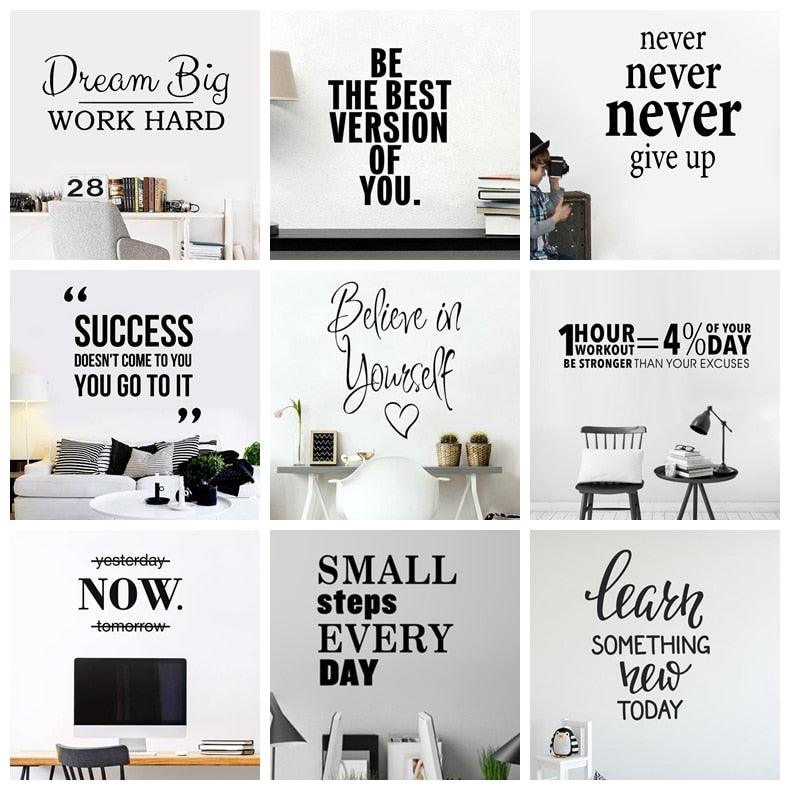 Motivational Vinyl Wall Stickers
HOW CAN I DECORATE MY PLAIN HOME WALLS?
These vinyl decal quotes are perfect for use in any room of your house, including the office. Great for kids' room decoration and also makes a great gift idea! The stickers can be applied on walls, cabinets, and doors. This can be used as part of a DIY wall decorating setup or simply placed on its own. Motivational stickers are a great way to inspire your family, friends, and students. Choose from dozens of inspiring ideas to customize these vinyl wall decals in your favorite colors and fonts.