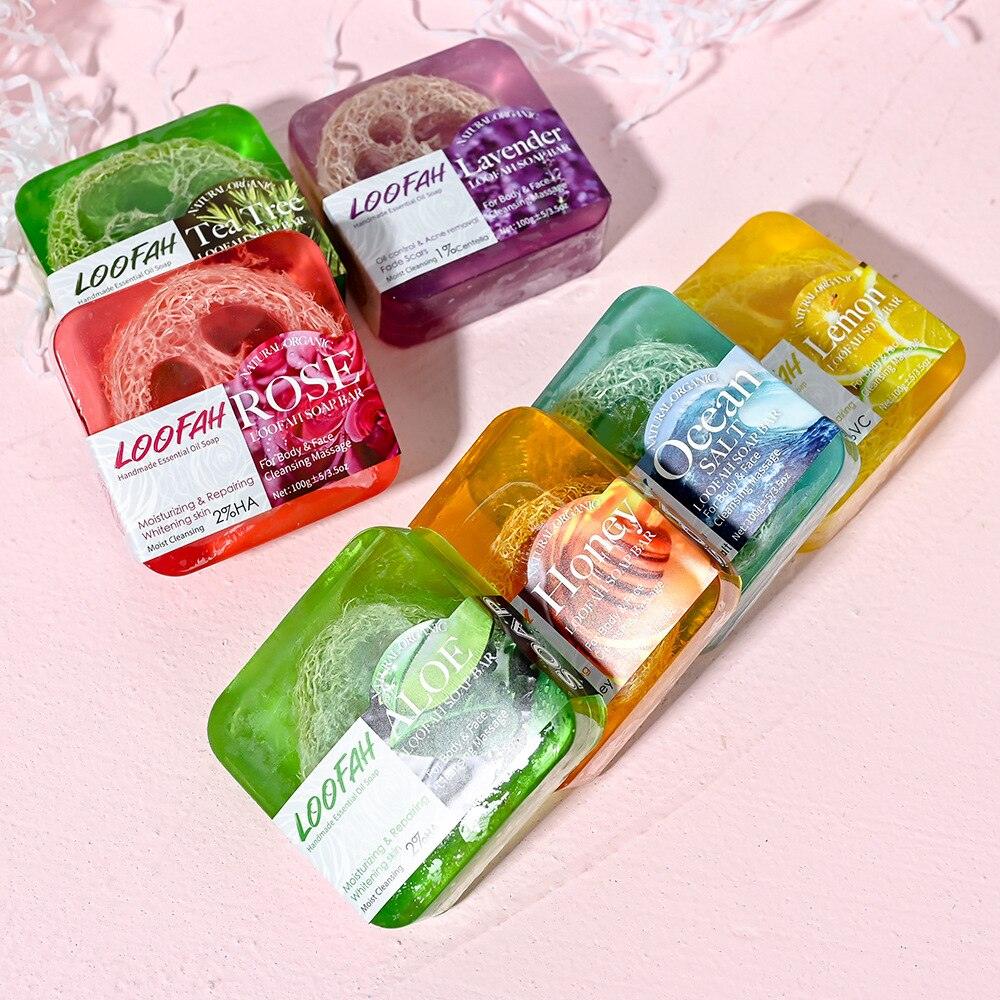 Essential Handmade Oil Soap Bars
Cloud Discoveries is proud to introduce you to the Lemon Loofah Soap 100g Handmade Essential Oil Soap with Loofah Lavender Soap Rose Soap Kojic Acid Soap Turmeric Soap! Clean, nourish, and exfoliate. Scrub away all your problems! With coconut Oil and Glycerin, your skin is always moisturized and healthy. A natural, unbleached, eco-friendly sponge to help get rid of that dreadful dead skin! Sensitive skin? No problem, go nuts! 
100% vegan, baby! ALL skin types are safe here! Handcrafted only from Organic, and Cruelty-Free & sustainably farmed active ingredients. ALWAYS free of potentially toxic fillers and chemicals.
 you can order yours in the link below: