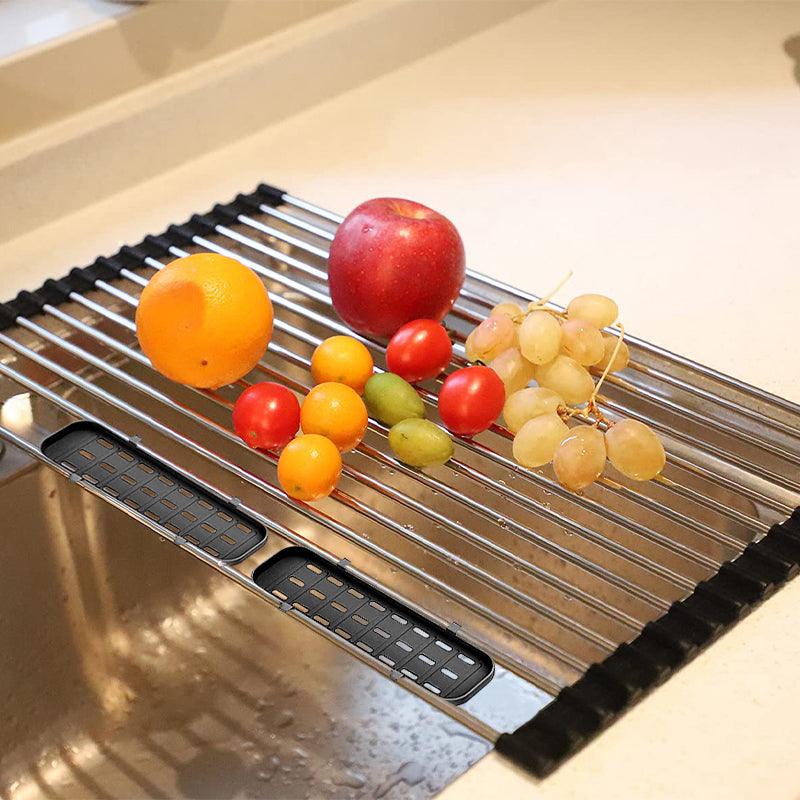 Foldable Stainless Steel Dish Drainer
This foldable drain rack is made of thick stainless steel and has a high-quality material. It is sturdy, practical, and easy to clean. It is corrosion-resistant so it won't rust easily and can be used for a long time. More importantly, it can be placed on the kitchen sink to dry the washed dishes. You can place your dishes on it or use it as a heat insulation pad on your stove when cooking. Strong enough to hold up heavy plates and pans.
You can order yours in the link below!