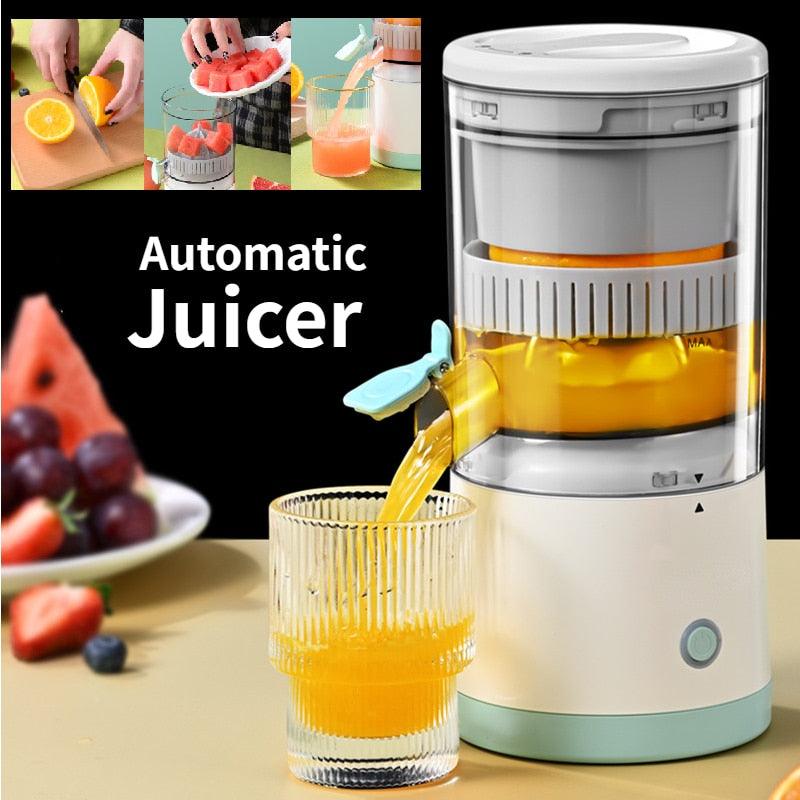 Electric Portable Juicer Blender
What are the benefits of blending juice?
Juicing is one of the easiest, most convenient ways to increase your intake of vitamins and minerals, lose weight, lower inflammation and improve overall health.
The blending process pulverizes the edible parts of fruits and vegetables, extracting their vitamins, minerals and phytonutrients. The result is a juice that delivers more health benefits without as many calories. All Blenders come equipped with convenient power and speed controls for easy operation and variable speeds for different foods
Are blending juices good for you?
Both juicing and blending smoothies can offer several health benefits since they can help you fit in more servings of healthy fruits, vegetables, and nuts every day. Both can help fight against heart disease by lowering your blood pressure and bad cholesterol. On the other hand, smoothies will also keep you fuller longer, while juice can leave you hungry after a short period of time.
How long should you blend juice?
Once the juice has been poured into the blender, it should be blended on high for 1-2 minutes until no large pieces remain and the mixture is as smooth as a smoothie.
Bottom Line: 
Blending your fruits and vegetables is a quick and convenient method to create a fun and easy way to get all your vitamins and minerals all in one cup!!!
Learn more and order yours today in the link below:
Instagram: www.instagram.com/juicerblender
Tiktok: www.tiktok.com/juicerblender