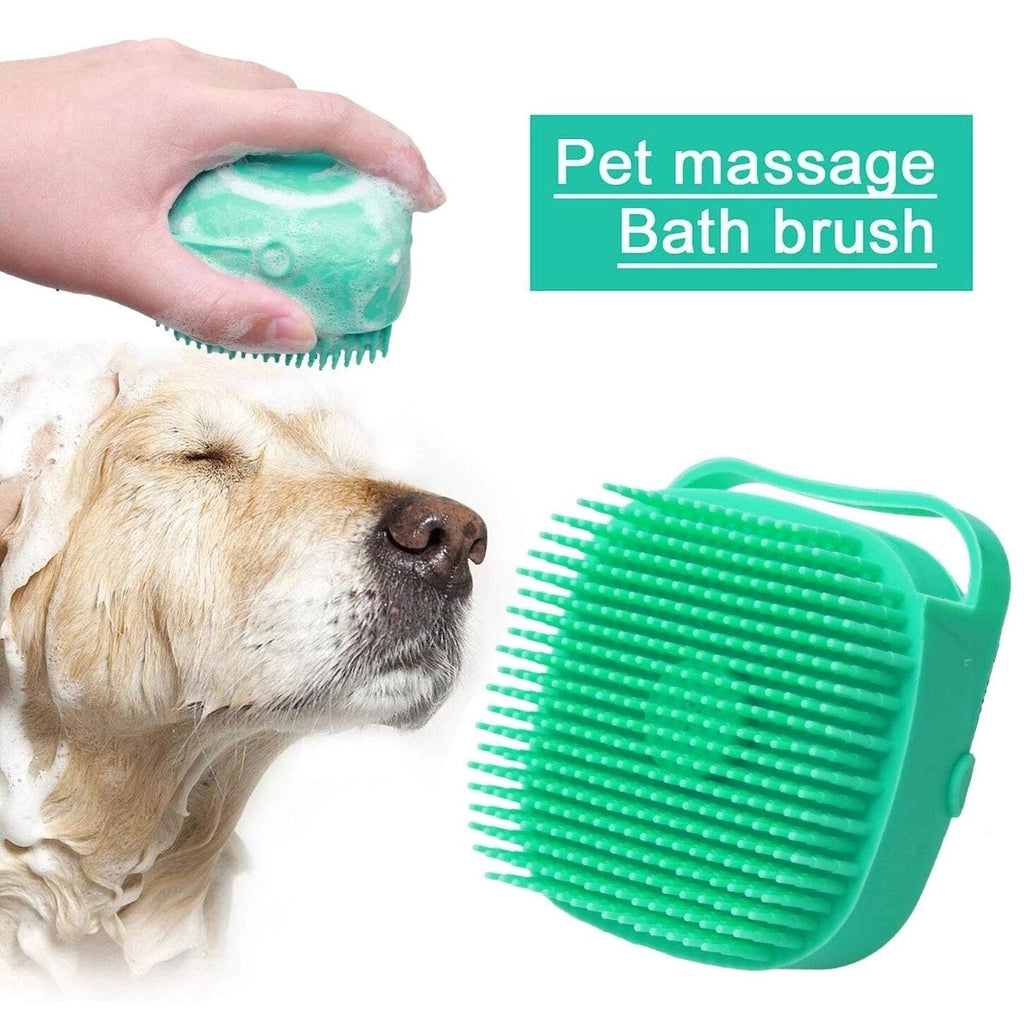 Dog & Cat Soft Massage Bath Brush
WHY IS IT IMPORTANT TO BATHE YOUR CAT AND DOG?
Keeping your pet's coat healthy and clean is not only good for your pet but also good for you! By ensuring that your dog or cat's skin and coat stays healthy, you are reducing the allergens that would otherwise be released into the air of your home. A healthier pet means a healthier home for you and your family.
HOW OFTEN SHOULD YOU BATHE YOUR CAT AND DOG?
According to the general rule of thumb, your pet should be bathed once every two to three months. Your bathing routine depends on three key factors: the texture and length of their coat, how often they are allowed outdoors, and whether or not they have access to a pool or pond. 
For example, dogs with double coats require a more strict brushing routine as opposed to bathing. Their environment. Dogs with heavy shedding should be bathed more frequently while the weather is cold and dry. Activity level. Indoor pets generally don't get dirty as much as outdoor pets, so they can be bathed less frequently
We have just the brush to spoil your beloved cat and dog with! They'll enjoy a comforting massage the entire time!
You can order yours in the link below: