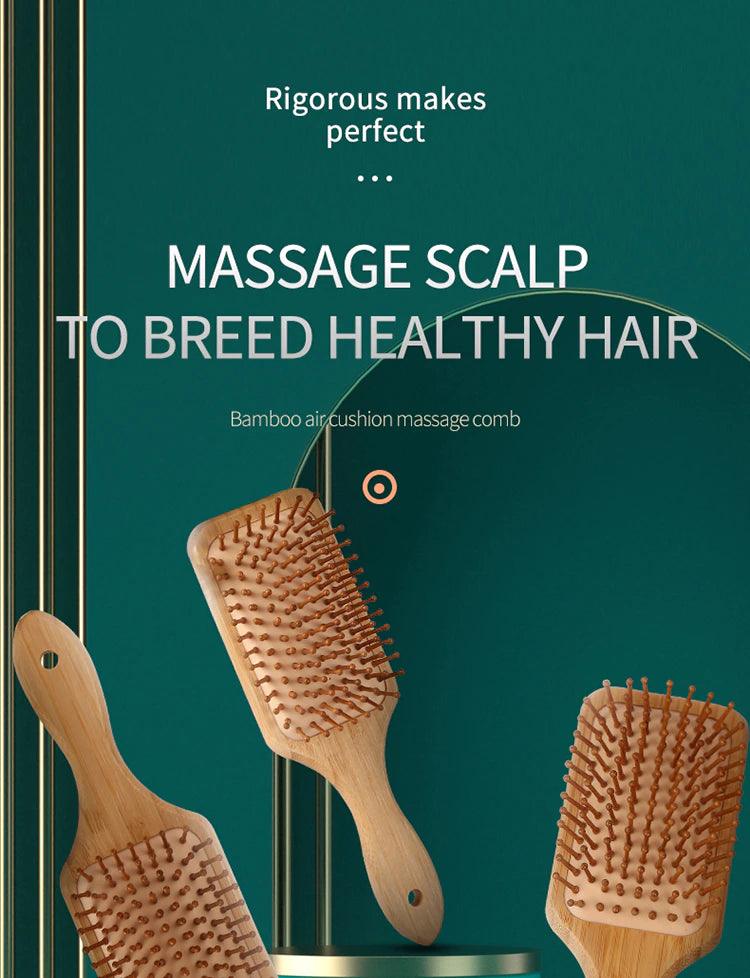 Bamboo Anti-Static Hair Brush
This amazing cloud discoveries product is the Professional Massage Bamboo Comb! 
Tangles beware! This bamboo massage comb is a hair tangles worst nightmare and after the bamboo massage comb is done with those menacing tangles the bamboo massage comb will leave your untangled hair silky and smooth! Not only that but who doesn't like head massages? huh, not a single living scalp, that's who! 
Well, lucky you because the professional massage bamboo comb will leave your scalp feeling like it's been pampered and treated to a 5 star all inclusive mind tingling 4 hour scalp massage!  

Using the professional massage bamboo comb will leave you hair naturally shiny, with an ultra smooth and healthy appearance. Ideal for combing and conditioning hair. Come try it out!

Natural bamboo handle
Anti-static design prevents leaves hair free from static electricity damage and hair breakage.
Suitable for all types of hair - dry or wet
You can order yours in the link below: