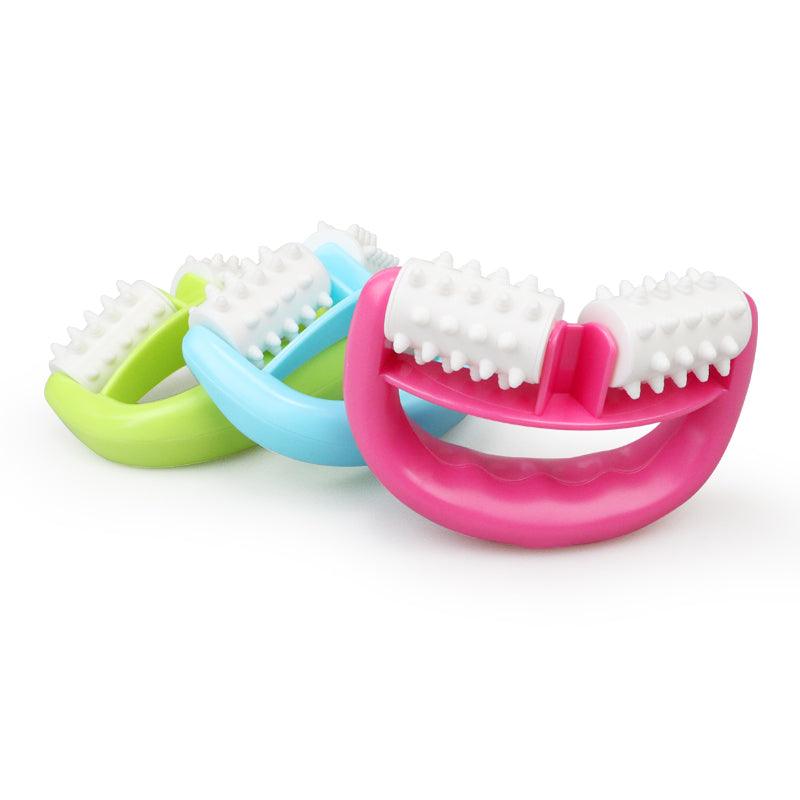 Anti Cellulite Handheld Roller Massager
HOW DO I GET RID OF CELLULITE?
The cellulite roller massager is a tried and tested product that is designed to help break up fat cells in the skin where cellulite is found and helps promote the appearance of smoother, tighter skin.
HOW DOES A CELLULITE ROLLER MASSAGER WORK?
This FDA-approved device lifts, stretches, and rolls skin to help move fat and reduce cellulite.
HOW OFTEN SHOULD YOU USE THE CELLULITE ROLLER MASSAGER?
Use it once a day for 5 to 10 minutes on each body part you want to work on.
You can order one from the link below: