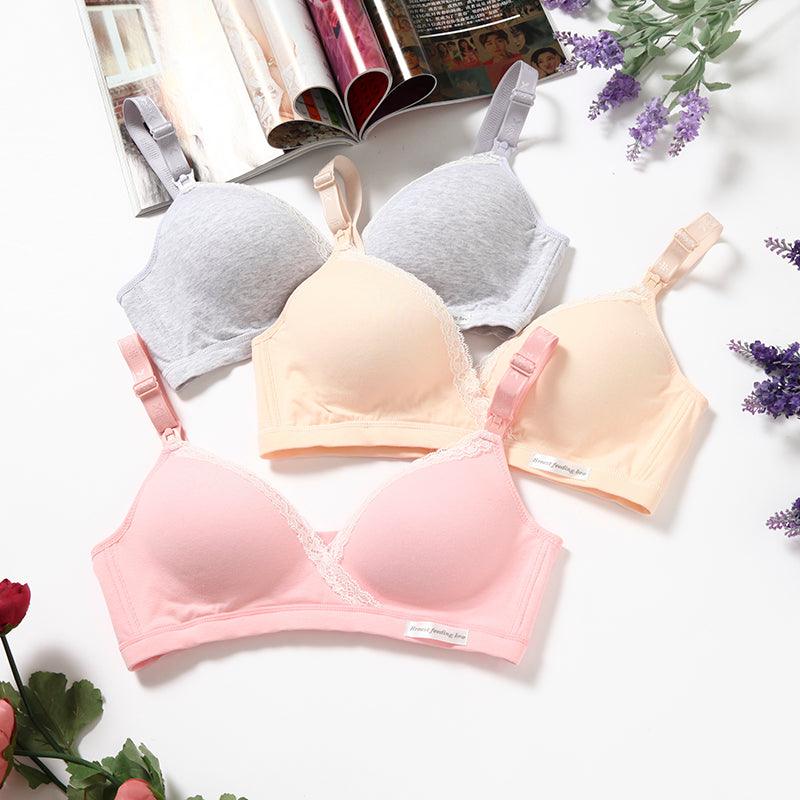 3 Pcs Wirefree Nursing Bra
3 Pcs Wirefree Nursing Bras have a soft, non-slip stretchy cotton fabric that's comfortable, breathable and absorbent. And because they're wire-free, they're so discreetly designed. That's why they're the perfect breastfeeding bras for those who need to do things with comfort and style! 
This set comes with 3 bras in 3 different colors- Black, White, and Blue. Wear it under your dresses, while doing house chores or even while traveling. Easy to use, comfortable and super handy!
You can order yours in the link below: