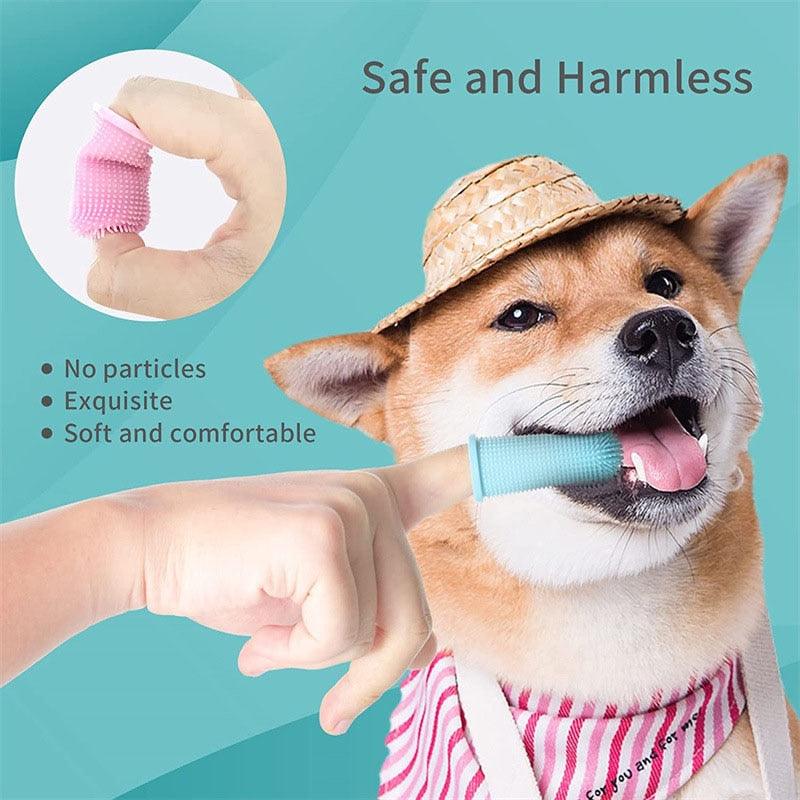 Super Soft Dog & Cat Finger Toothbrush
DO CATS AND DOGS NEED THEIR TEETH BRUSHED?
Teeth are important for cats and dogs! Just like people, it's also important for cats and dogs to keep their teeth clean and free of plaque. Otherwise they will develop serious health issues that could affect their health, like we would if we stopped brushing our teeth.
3 REASONS TO BRUSH YOUR PETS TEETH:
1. To Prevent Bad Breath
If your pet has bad breath, it's not normal. While bad breath can result from a wide range of diseases, it is most commonly caused by a periodontal condition. Plaque mixes with saliva and bacteria to create one foul furry mouth that can lead to more serious dental problems if left untreated – many of which are painful and cause significant discomfort for your pet.
2. To Prevent Pain
Your pal won't tell you if they have a toothache, so you need to help them by brushing and flossing their teeth. Most pets don't show pain when they have dental issues; they simply go on living with it. Doing this can prevent discomfort in your pet and save them from having to experience more pain while they're being treated.
3. To Check For Problems
Brushing your pet's teeth is a great opportunity to check for problems such as broken and missing teeth, retained baby teeth and more. If you notice anything unusual while brushing them, contact your veterinarian.
Order your own doggy toothbrush in the link below: